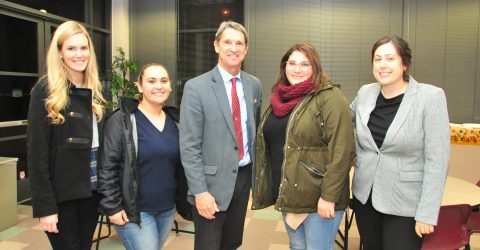 "If you're going to change things, you have to be with the people who hold the levers."
U.S. Supreme Court Justice, Ruth Bader Ginsburg
For over forty years, Empire College School of Law graduates have successfully taken up positions as community leaders, business executives, attorneys and judges, here in Sonoma County and beyond. The school is one of what the California State Bar Association calls "opportunity schools" – law schools created to diversify the practice of law and to provide a legal education to those for whom it was previously unobtainable. Our students are of all ages and come from diverse social, economic, employment, educational, and ethnic backgrounds; many have gone on to serve under-represented segments of our community.
Empire's law curriculum provides a comprehensive program for aspiring lawyers and others who may benefit from a legal education. Our faculty is comprised of practicing and retired local attorneys and judges, and we teach each of our students not just to "think like a lawyer," but to act like one. Courses include traditional case studies as well as participatory clinics in which students provide legal services to the public under the direct supervision of the faculty. In short, our students' legal careers, not just their law school careers, start the first day of class.
Having commuted to law school myself while working and being married with two children (three by the end), I have a great deal of respect for what it takes for our students to obtain a legal degree on a night-time basis. And having spent over 34 years in the legal community of Sonoma County as a litigator and mediator, there is much I have to share toward making their careers a reality.  Empire has a long and strong tradition of graduating skilled, ethical advocates and community leaders, and as Dean, I am honored to be part of that continuing success.
Brian J. Purtill, Dean