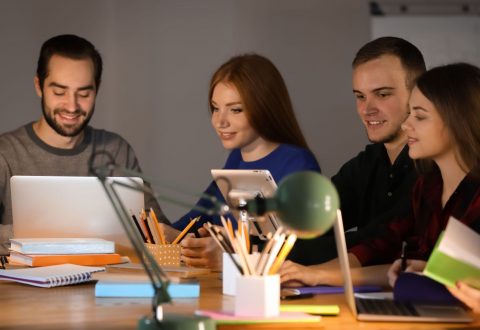 Empire College School of Law understands that your life is busy and that you cannot put your responsibilities on hold to pursue your career dreams. That's why we offer a 4-year evening course of study. You can continue working at your current job while you prepare to pass the California Bar Examination and become a licensed attorney. Keep reading to learn more about the benefits of attending law school at night.
Flexibility
Forgoing income in order to attend law school is not a possibility for everyone. If you need or want to continue working while in school, the flexibility of night classes is unbeatable. Maybe you have a family to support, you want to gain on-the-job experience before you begin your law career, or you just need to work part-time in order to pay your rent. Whatever your reasons, the concentrated schedule of evening courses helps you maintain control over your time.
Meet Experienced People
Because of the flexibility built into our night classes, Empire School of Law students have a variety of interesting backgrounds and experiences. You can meet students with families, first careers, hobbies and more. Learn from and network with people who have connections, jobs, and diverse interests. Not only is meeting these kinds of people interesting, it can also help widen your perspective and prepare you for your career in law.
On-the-job Training
There's no substitute for real career experience. When you complete your legal education and enter the workforce, the training you received in your current job will look good to your future employer. Whether you're a paralegal or working as a barista, the experience you are gaining within an organization and working with people is valuable. So, whatever job or career you have during law school, you can use the skills you gain there to help supplement your degree after graduation.
Challenge Yourself
Employers are often impressed by graduates who maintained a job while completing their degree. This ability to embrace a challenge demonstrates character, a strong work ethic, and diligence. Evening classes offer the same quality education that day courses do—taught by expert instructors and professors—so you develop the same knowledge as students in traditional day programs.
Chart a New Path by Enrolling in Law School at Night
If you're ready to launch your law career but want or need to continue your day job, Empire College School of Law has the solution. Our evening Juris Doctor program helps prepare you for the career you've been wanting. Take the first step, and call (877) 395-8535 to contact us today.