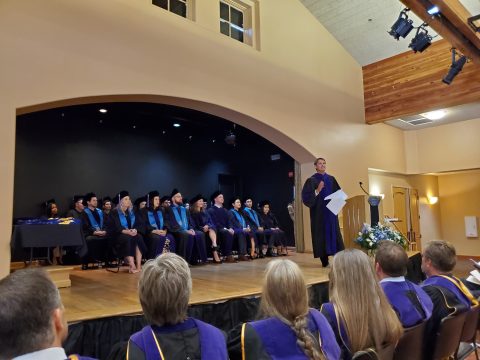 Santa Rosa, CA—Brian Purtill, Esq., Dean of Empire College School of Law, has been named to the newly created Committee of State Bar Accredited and Registered Schools (CSBARS). This committee was created by the California State Bar's Committee of Bar Examiners (CBE), which is charged with accreditation and oversight responsibilities for California's accredited and registered law schools.
The CSBARS consists of nine members, three selected from the deans of the California-accredited law schools, three from California registered law schools, and three from current members of the CBE. The CSBARS meets regularly throughout the year alternating between San Francisco and Los Angeles. Its purpose is to provide input to and advice for the CBE on matters relating to the rules and guidelines governing California-accredited and registered law schools.
"Empire has long held a place of high esteem with the Committee of Bar Examiners due to its high Bar Examination passage rate, its successes in statewide student competitions, and its well-run organization and programs," states Dean Purtill. "Many issues are being discussed right now, including the nature and operation of California's law schools, the scope and content of the Bar Examination, and how we can better provide a legal education in the state. My presence on CSBARS helps Empire keep a seat at the table, and I'm happy to be part of the process."
Founded in 1973, Empire College School of Law has small sections and class sizes that encourage a strong sense of community, accomplished faculty who are practicing attorneys or judges, and an array of clinical education opportunities for students to acquire practical experience applying the law and working with clients. Its alumni comprise approximately 25 percent of the Sonoma County Bar and include 13 members of the California judiciary in Sonoma, Napa, Mendocino, Lake, Lassen, Merced, and Calaveras Counties.
For additional information on Empire College or the School of Law, call (707) 546-4000 or visit law.empcol.edu.