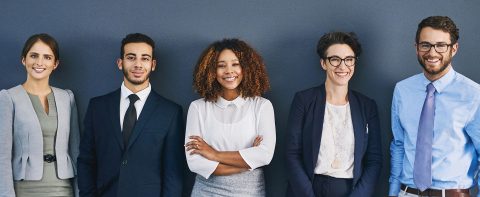 A career in law is a noble pursuit. It takes commitment and a lot of hard work. A juris doctor degree (J.D. degree) is required for taking state Bar exams. However, the topics covered and skills learned in earning a J.D. degree have applications in many other respected professions, particularly in business. The path to becoming a lawyer or similar law profession can prepare people for a wide variety of other careers.
Legal Careers
In the legal profession, J.D. degree holders can become judges, magistrates, mediators, legal consultants, or court officers. Graduates may consider working in politics, public administration, real estate management, corporate business, or taxation. There are tons of career opportunities in a variety of legal fields beyond becoming an attorney. For example, a recent J.D. graduate of Empire Law School is applying her legal education in her career as a Federal Investigator. Her specialty is fraud, primarily financial, and she has recently been handling cryptocurrency/blockchain scams.
In Empire College's Juris Doctor program, as with typical J.D. programs, the following curriculum are covered:
Civil Procedures

Constitutional Law

Contract Law

Torts

Courtroom Procedures

Criminal Law

Property and Real Estate Law

Civil Law

Public Law

International Law

Business Law
As you can see, practicing law is highly complex. But with the training you receive in pursuing a J.D., you gain the skills and knowledge to pursue specialized legal careers. J.D. degrees are especially useful in pursuing these specialized careers:
Legal Compliance

Health Policy Law

Immigration Law

Real Estate Law

Taxation Law

Elder Law

Personal Injury Law

Wills and Trusts
Non-Legal Careers
Business careers have the most J.D. holders of any industry. Legal practices and applications can play many roles in corporate business dealings, and many corporate business positions favor employees with legal backgrounds. In fact, employees with both legal and business management education have many more opportunities for growth compared to employees with only business education. Graduates of Empire College School of Law include local business leaders Steve Hansel, former president of Hansel Prestige Leasing; Joyce Shimetz, president of Simplify Your Biz and previous executive director of the Sonoma County Bar Association; and Patrick Kilkenny, who was serving as president/CEO of National Bank of the Redwoods during law school and applying his new knowledge on a daily basis.
Many of the topics covered in a J.D. program are plainly related to business dealings. And while most corporations retain legal departments, non-legal positions can maximize their value within their company by having general legal background. While it isn't necessary for business students to pursue a legal degree of any kind, a J.D. certainly carries weight and can open up many advancement opportunities for the future.
Business isn't the only career path in which a J.D. will improve your career. The general benefits and employment advantages of holding a J.D. are quite far-reaching. Not only do you learn the ins and outs of the American legal system, making you smarter in general, but people who have earned a J.D. are perceived by other people as highly intelligent and hard working. The following is just a small sample of the types of careers you can pursue with a J.D. degree:
Professional Counseling

Mediation

NGO's and Nonprofits

Politics and Local Government

Banking and Finance

Entrepreneurship

Journalism

Public Interest Advocacy
If you want to make yourself as competitive as possible in your job market, legal or non-legal, learning more about how a Juris Doctor degree can help you is a strong first step. Graduates from Empire College's legal programs have gone on to do incredible things both in and out of law. Contact us today to see how you can open opportunities for your future with a Juris Doctor degree.