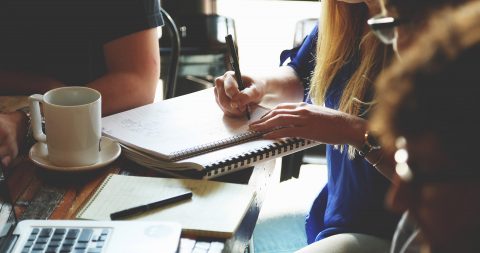 At Empire College School of Law, we believe in giving our students practical experience alongside their theoretical education. We offer them a chance to get hands-on experience in law school, all while helping those who otherwise might not have access to legal guidance. Our six diverse law clinics provide a real-world education. Here is an overview of those clinics, what they accomplish, who they serve, and how they give our students an advantage.
Elder Law Clinic
The Elder Law Clinic is an elective class for Empire School of Law students. Students who have completed their first year are able to work under the supervision of a practicing lawyer and provide free legal services for senior citizens in Sonoma County. These students help clients prepare legal documents and act as advocates in cases of social security disputes, deceptive vendors, and more.
Disability Law Clinic
Empire's Disability Law Clinic is a collaboration with the Disability Services and Legal Center. Students work under the supervision of a Law Professor and represent clients before a state or federal judge. By writing legal briefs, arguing cases, and researching, Empire Law students learn the nuances of California and Federal Disability Law.
Immigration Law Clinic
A pro bono clinic, our Immigration Law clinic is staffed by second-, third-, and fourth-year students. We work with Catholic Charities of the Diocese of Santa Rosa to help people obtain a new category of visa authorized by Congress in 2000. Under the Victims of Trafficking and Violence Protection Act, qualified applicants prove they are a victim of a crime and have assisted authorities in prosecuting the crime. Our students help facilitate the application process, learning many aspects of Immigration Law.
Legal Aid Clinic
Partnering with Legal Aid of Sonoma County, Empire Law's Legal Aid Clinic offers students hands-on experience with a range of crisis needs including: domestic violence, child abuse and neglect, habitability and eviction services, and legal referrals. Students work under the supervision of Professor Ronit Rubinoff and gain experience providing legal advice and drafting simple pleadings.
Small Claims Clinic
Our second-, third-, and fourth-year Juris Doctor students also have the opportunity to assist the Santa Rosa Small Claims Court. In the Small Claims Clinic, students may earn academic credit by offering 15 hours of telephone advice and 5 hours of in-person counseling each week. This is a terrific experience for our students, as the Santa Rosa Small Claims Court handles a wide variety of cases. Some of the most common matters include unfulfilled contracts, complaints about contractors, landlord-tenant disputes, and disagreements among neighbors.
Self-Help Access Center
Empire's Self-Help Access Center (SHAC) works with the School of Law and the Superior Court of Sonoma County to assist self-representing litigants. Students help clients with divorce, custody, and more. We have recently expanded the program to help transgender individuals who are unable to find attorneys to aid them in processes such as name and gender changes.
Get Hands-on Experience in Law School at Empire
Empire College School of Law is proud to provide our students with practical experience so they are more prepared for their careers. If you're interested in law school but want to ensure you are truly equipped for the career upon graduation, learn more about Empire College School of Law. Come gain hands-on experience at Empire's Law Clinics! For more information about our programs, call us at 1-877-395-8535.