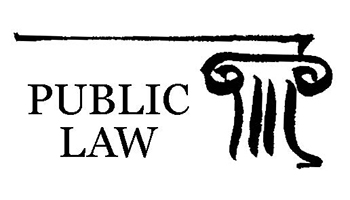 Ever wondered what a career in the public law sector is really like? Professors Holly Rickett (Deputy County Counsel for the County of Sonoma) and Kathleen Pozzi (Sonoma County's Public Defender) have organized a complimentary panel discussion for students, applicants, and new lawyers to explore careers in public service on Tuesday, March 13, 2018, from 5:30 to 6:45 p.m. at the Empire College campus.
The following panelists will discuss their careers dedicated to public service, the qualities they look for when hiring, and more:
Adam S. Abel, Esq., Assistant City Attorney, City of Santa Rosa City Attorney's Office
David M. Carr, Esq., Deputy Attorney General, California Department of Justice
Carl D. Corbin, Esq., General Counsel, School and College Legal Services of California
Frank P. Antonini, Esq., Deputy Public Defender, Sonoma County Public Defender's Office
Jason D. Riehl, Esq., Deputy District Attorney, Sonoma County District Attorney's Office
The panel will be moderated by Empire College School of Law Dean, J. Michael Mullins. To RSVP for the event, click here.