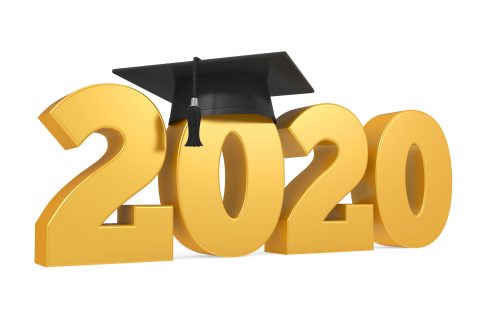 Congratulations to the Empire Law School Class of 2020! This group of dynamic people entered law school with diverse educational and employment backgrounds and are ready to apply those experiences to the practice of law. We are honored to share portions of their bios illustrating the many paths that can be taken to achieve the goal of a JD degree. BONUS: Keep reading to the end for a link to one of the grad's Uniform Commercial Code rap!
NATALIE M. ALBANNA – While earning her Bachelor's degree at SSU, Ms. Albanna enjoyed gaining experience in the wine industry by working for local wineries. Desiring additional academic challenge, she pursued her legal education soon after undergraduate school. During law school, she gained practical experience in the Family Law and Criminal Law fields. She currently works as a Law Clerk for the Sonoma County District Attorney's Office.
CORY EMILIO, Co-Valedictorian – After completing a double major at UC Berkeley, Mr. Emilio worked for several semesters as an Instructional Specialist at College of Marin. Following the birth of his daughter, he decided to take a different track and entered the law program at Empire College. He has been successful in his study of the law, having received five Witkin Awards for academic achievement, and is now preparing to utilize this skillset in a professional legal practice.
JULIO CESAR GUTIERREZ-MORALES – Mr. Gutierrez was born in Oaxaca, Mexico and raised in Los Angeles. After graduating from Chatsworth High School, he attended Los Angeles City College, Santa Monica College, and Santa Rosa Junior College. Armed with sufficient credits and a desire to become a practicing attorney, he enrolled at Empire College. "How I survived is a whole different animal … but today I win."
RICHARD M. HORRELL – Mr. Horrell received his undergraduate degrees in history and political science at MidAmerica Nazarene University and his graduate education in Special Education and a teaching credential in Deaf Education at San Jose State University. For more than a decade Richard has taught at various programs including California State University Sacramento, California School for the Deaf, Solano County Office of Education and is currently the principal of New Directions School.
SARAH M. HURD MONTGOMERY – Prior to pursuing her J.D., Ms. Hurd Montgomery spent her entire career working in the legal profession. As a shorthand reporter she ran her own business for 17 years taking testimony in the deposition and administrative hearings setting. Following that she began her paralegal career working with well-known and established litigation, real property and insurance defense firms in the Santa Rosa area.
KATHY ANN JALILIE – While in law school, Ms. Jalilie has worked for the County of Sonoma in the Auditor-Controller-Treasurer-Tax Collector's office and currently works as a certified law student at the Department of Child Support Services. She has had the opportunity to work with clients in court, on child support enforcement, modifications, stipulations, and contempts. Ms. Jalilie plans to practice Elder Law, Trust and Probate Administration.
KELLY ELIZABETH LEONHARDT, Co-Valedictorian – Born and raised in Florida, after visiting Sonoma County California with her husband over nine years ago they decided to call this county their home. Ms. Leonhardt is a local business owner of Wine Country Bride Boutique where she has enjoyed getting involved in the community. While on maternity leave with her first child she decided to pursue her lifelong goal of becoming an attorney.
JACOB EARL MORRIS – Prior to pursuing his Juris Doctorate, Mr. Morris has dedicated the last ten years of his life to a career in public safety while working for the California Department of Corrections and Rehabilitation as a Parole Agent and Correctional Officer at San Quentin State Prison. Mr. Morris has had the pleasure of working with all members and stakeholders involved with the criminal justice systems and plans on transitioning over to civil litigation in the near future.
ALIREZA PARSAD – Mr. Parsad's academic journey began in 1978 when he migrated to the United States from Tehran, Iran. With only a suitcase and rough understanding of the language, he pursued his childhood dream of obtaining a college degree in the United States. He worked with attorneys in Michigan and then Georgia where he assisting immigration attorneys with providing services to the immigrant communities. Mr. Parsad plans to incorporate immigration law into his future practice.
ERIC THOMAS SMITH – Mr. Smith is currently the Senior Law Clerk at the Public Defender's Office of Sonoma County. In addition to representing clients in the court room, Mr. Smith has experience drafting motions, briefs, petitions for writs, and appeals. He had the honor of participating in Empire College's Traynor Moot Court competition team, where the team placed second overall and he was recognized for his individual oral advocacy skills. Mr. Smith looks forward to a career spent fighting for others.
KRISTIN M. WHALLEY – After receiving her BA in Criminology and Criminal Justice Administration in 2009, Ms. Whalley worked in the legal field until she began her law school career. While at Empire, she received Witkin Awards for Academic Excellence in five subjects and participated in the Family Law Clinic and the Disability Law Clinic. She currently works for the County of Sonoma in the County Counsel's Office and hopes to continue working in the public sector as an attorney.
RODNEY L. WILBURN – Prior to entering law school, Mr. Wilburn became a Registered Civil Engineer and worked for almost two decades in both the public and private sector. Mr. Wilburn is now the Vice President of Engineering for LACO Associates, as well as an owner and member of the Board of Directors. With over 20 years of experience as a technical leader, delivering well managed projects and solving countless problems that serve the public today.
BARTLETT HARRISON WILLIAMS – Can rap UCC §2-207. Link to YouTube video.
We wish you all the best of luck as you pursue your careers in law and contribute further to the community.