At Empire College School of Law, we want to enable our students in the Master of Legal Studies program to pursue diverse career choices through the acquisition of a foundational understanding of the legal system. This program is designed to inform and educate professionals about the fundamentals of the law and help them gain an educated appreciation for the intricacies surrounding the intersection of law, public policy, and the professions.
Master's candidates take some of the core classes in the traditional Juris Doctor curriculum in order to increase their understanding of the basic building blocks of the legal profession. Professionals from diverse fields, including banking, finance, insurance, education, law enforcement, human relations, and sales and marketing all deal with the law as it is applied to their activities. With increased sophistication regarding legal principles, Master's candidates can increase their awareness of and preparation for legal issues which may arise in their daily lives.
Upon completing this Master of Legal Studies degree in California, graduates will be able to identify the elements of both common law and statutory definitions of torts, crimes, and contracts. They will have an expanded knowledge of the elements of constitutional legal issues and how those may be addressed in both their personal and professional lives. They will gain specialized legal knowledge in the fields covered by their elective course offerings, with the ability to choose elective courses which impact or define their particular area of expertise or interest.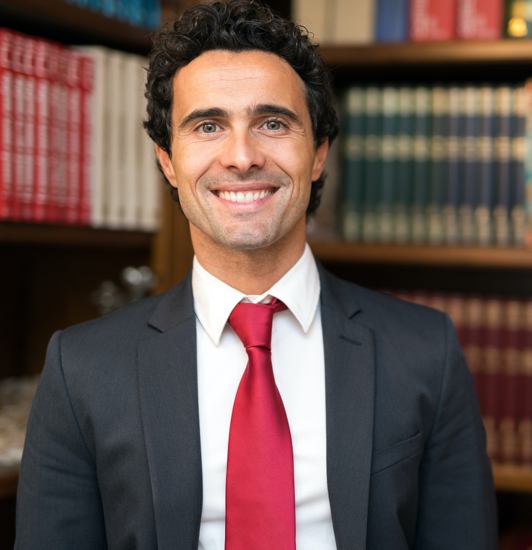 At our legal studies school in California, we work to keep our students ahead of the curve by providing them with distinguished faculty who are experts in their specific law area. The legal expertise and industry experience they share in the classroom contribute to our strong reputation in the area for producing high-quality law students. We believe our Master's degree in Legal Studies gives students the necessary critical-thinking, communication and professional skills to advance in career fields in which postgraduate studies in law are beneficial.
The Master of Legal Studies program courses available to you when you study law at Empire College School of Law in Northern California are outlined below. View a sample schedule here.
Except as provided in rule 4.30 of the Admissions Rules (Legal education in a foreign state or country), completion of a professional law degree program at this law school other than for the Juris Doctor degree does not qualify a student to take the California Bar Examination or satisfy the requirements for admission to practice law in California. It may not qualify a student to take the bar examination or to satisfy requirements for admission to the practice of law in any other jurisdiction. A student intending to seek admission to practice law should contact the admitting authority in the jurisdictions where the student intends to qualify to sit for the bar examination or to be admitted to practice for information regarding their legal education requirements.
The Higher Education Act of 1965 (HEA), as amended by the Higher Education Opportunity Act of 2008 (HEOA), requires postsecondary education institutions to distribute or make available consumer information, including graduation rates, median debt of graduates, and other important information.