Learn the many directions a career in law can take at our next "Careers in Law" seminar on Wednesday, November 3, 2021, 6:00-7:00 p.m. To request information for the virtual seminar, click here.
Featured alumni speakers at our November 2021 seminar will be Brian Barboza, who practices bankruptcy law, and Eric Smith, a deputy public defender for Sonoma County.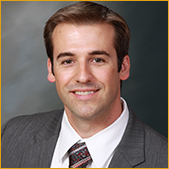 Brian A. Barboza, Esq., Bankruptcy Attorney
Brian Barboza is a solo practitioner in Santa Rosa. He practices bankruptcy law representing Debtors (consumer and corporate), creditors, and Chapter 7 bankruptcy trustees. In addition, Brian practices social security disability law. He previously worked with the Sonoma County Probation Department as a Probation Officer and Juvenile Correctional Counselor while attending Empire College School of Law and Sonoma State University; he graduated from Empire Law School and began practicing in 2008. Brian currently sits on the Board of Directors of the Sonoma County Bar Association as well as serving as the Chair of SCBA's Bankruptcy Section.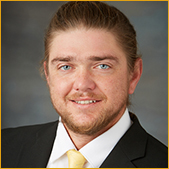 Eric Smith, Esq., Deputy Public Defender
Eric Smith graduated Empire College School of Law in 2020. Born and raised in Sonoma County, Eric worked with foster youth for years before changing course to work in construction and eventually enrolling in law school. As a student he was a member of both the Traynor Moot Court and Environmental Negotiation Competition teams, while also working as a law clerk for the Sonoma County Public Defender's Office, getting married, and having a child. After passing the first remote California Bar Exam, Eric soon began working as Deputy Public Defender in Sonoma County where he continues to represent clients in the courtroom daily. He is grateful for the opportunities Empire College provided during his academic career and has seen firsthand how the alumni represent a reputable bedrock of the legal community. Eric enjoys spending time with his family, playing beach volleyball, golfing, and free diving.
if($graggformIncrement) $idNum = $graggformIncrement; ?>