Learn the many directions a career in law can take at our next "Careers in Law" seminar on Wednesday, July 21, 2021, 6:00-7:00 p.m. To request information for the virtual seminar, click here.
Seminar speakers for the July seminar will be announced soon. Read about our most recent featured speakers, Empire alumni Matt Huffman and Jacqueline Rosario, who spoke in April.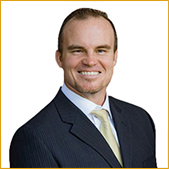 Matt Huffman, Esq., Damages Attorney
Matt Huffman is currently Of Counsel to Singleton Law firm and works primarily as a Damages Attorney. Additionally, Matt litigated jury trials and negotiated settlements as a contract public defender in Lake County, California. Matt believes in standing up for those who are unable to do so themselves. A first-time passer of the challenging California Bar Exam, he worked for two years as a Certified Law Student in felony criminal defense. During that time, he wrote and argued motions under the mentorship of accomplished trial attorney Barry Melton. Prior to that, Matt performed research assignments for personal injury and construction contract attorney, Tim Hannan. During law school Matt volunteered at Legal Aid of Sonoma County under the guidance of former Sonoma County District Attorney, Mike Mullins.
Matt is a U.S. Army veteran and Vet Leader in the nonprofit, Veteran's PATH (VP). VP provides community and support to American military men and women in their efforts to reintegrate into their families and civilian life.
Jacqueline Rosario, Esq., Dependency Law Attorney
Jacqueline Rosario graduated from Empire College School of Law in 2014 with a Master of Legal Studies (MLS) and Juris Doctor (JD) degrees. She received her Bachelor of Arts degree in Sociology from Sonoma State University. During her third year in law school, Jacqueline interned for the Department of Child Support Services and made numerous appearances in court as a certified law clerk. During her fourth year in law school, she participated as a student in the Small Claims Clinic and the Immigration Law Clinic for which she was recognized in the Press Democrat and at a luncheon with other community members for her "dedication, compassion, and professionalism in providing assistance and care to victims of crime navigating the special U-Visa process." As soon as Jacqueline became licensed to practice law, she worked at Legal Aid of Sonoma County as an outreach attorney and began representing abused and/or neglected children in Child Protective Services custody. She continues to work within the child welfare system as a dependency law attorney representing children and parents.
if($graggformIncrement) $idNum = $graggformIncrement; ?>