Learn the many directions a career in law can take at one of our "Careers in Law" seminars. To request information for a future virtual seminar, click here.
Featured alumni speakers at our most recent event were Kristin Horrell, who is a Deputy County Counsel for Sonoma County, and 2015 graduate Brett Rhodes, an estate planning attorney and Chief Deputy Public Administrator for Marin County.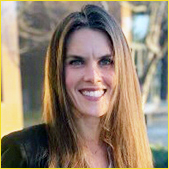 Kristin Horrell, Esq., Deputy County Counsel
Kristin Horrell, Esq. is a Deputy County Counsel in the Sonoma County Counsel's Office, where she works with the Infrastructure Team.  Mrs. Horrell earned her J.D. cum laude from the 2020 graduating class at Empire College School of Law and was named salutatorian.  She obtained her Master of Legal Studies from Empire in 2018, also cum laude.
While at Empire, Mrs. Horrell received Witkin Awards for Academic Excellence in five subjects, participated in numerous clinics, and was on the 2020 Traynor Moot Court competition team. She was also a Gayle Guynup Endowment Fund scholarship recipient and a Dean's Scholarship recipient.
Mrs. Horrell is a life-long Sonoma County resident and received her Bachelor of Arts from Sonoma State University in Criminology and Criminal Justice studies. She currently serves as the Scholarship Chair for the Sonoma County Women in Law Board and as President of the Sonoma County Women's Soccer League.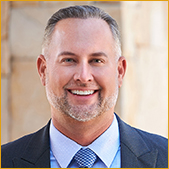 Brett Rhodes, Esq., Public Servant, Estate Planning Attorney
Brett Rhodes has spent the past 22 years in public service and is the current Chief Deputy Public Administrator for the County of Marin.  Brett worked fulltime in government throughout law school and graduated from Empire College School of Law with Cum Laude Honors in 2015.  Brett participated in the Small Claims, Elder Law, and Family Law Clinics as a means of providing the community with free legal services, which earned him the Sonoma County Bar Association's Pro Bono Award of 2013.  He also earned the Witkin Legal Institute Award for Academic Excellence in 2012.
Brett was born in Southern California and has called Sonoma County home since 1986.  He completed his undergraduate education at Sonoma State University, where he earned his Bachelor of Arts in Criminal Justice and his Master's in Public Administration.
Having been admitted to the State Bar of California, Brett founded Rhodes Law, a boutique law practice focused exclusively on Estate Planning.  He is also admitted to practice law in the U.S. Northern District of California and the U.S. Court of Appeals for the Ninth Circuit.  Reflecting on his legal education, Brett appreciates the legal skills, real-world community interactions, and the genuine camaraderie among peers that made it all worth it.
if($graggformIncrement) $idNum = $graggformIncrement; ?>