Learn the many directions a career in law can take at our next "Careers in Law" seminar on Wednesday, November 3, 2021, 6:00-7:00 p.m. To request information for the virtual seminar, click here. Speakers to be announced.
Featured alumni speakers at our July 2021 seminar were Beki Berrey, who practices family law, and Rich Watson, a deputy district attorney for Lake County.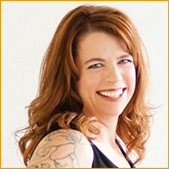 Beki Berrey, Esq., Family Law Attorney
Beki Berrey is a Sonoma County native and graduated from Empire College School of Law in 2011. She currently operates her own successful family law practice. In her third year of law school, she was hired at the Sonoma County Public Defender's office as a certified law clerk. She drafted hundreds of motions and made many appearances in court. Beki received the honor of best brief in her moot court class and was the lead writer on the Traynor Moot Court Team in 2011. She passed the California Bar Exam on her first time and started her law career practicing criminal defense. After a couple years, Beki decided to switch her practice to family law which she felt was a better fit. She is on the Sonoma County Legal Services Modest Means panel so she can help provide representation to low-income families in their family law matters.
Richard L. Watson, Esq., Deputy District Attorney III
Rich Watson graduated from Empire College Cum Laude in 2016. During law school he received Witkin awards for academic excellence in criminal law and business organizations and was a member of the 2015 moot court team. Rich worked as a law clerk for the Sonoma County Public Defender's office in 2014 and also as a paralegal and litigation attorney for the Law Offices of J. Chrisp from 2015-2019. He began working as a prosecutor for the Lake County District Attorney in 2019 and has become a successful trial attorney. Rich believes in giving back to the community in which he lives and was raised and is committed to keeping Lake County improving and prospering. He is an active member of Rotary, a board member with the Lake County bar association, and coaches several youth sports teams including an AAU travel basketball team.
if($graggformIncrement) $idNum = $graggformIncrement; ?>